Mon - Fri: 7:30am - 5:00pm
Sat: 7:30am - 11:00am
Our Staff
Omaha Veterinary Staff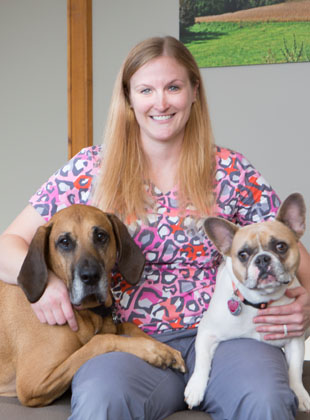 Lindsay Gausden, Veterinary Technician
Lindsay is our veterinary technician that has been with us here full-time at Omaha Animal Hospital since March of 2016. She has over a decade of history in the animal-related field and her favorite part has always been meeting new patients and clients. Lindsay helps our vets with exams, assists with surgeries, performs dental cleanings, runs lab work, and contributes to client education.
"I enjoy working with the great clients that we have here," Lindsay says. "I also enjoy the comradery of the staff."
At home, Lindsay spends time with her husband, family and friends. Her furry family members are Jax, a Bloodhound/Boxer mix, and Piper, a French Bulldog. She performs obedience training with them and loves taking them for long walks.
php /*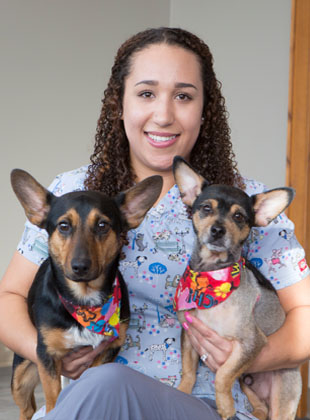 Shelby Webb, Veterinary Assistant, Receptionist, Groomer
Shelby is one of our veterinary assistants, as well as our receptionist and groomer and has been with our team since January 2017. She assists with surgeries, helps our vets in exam rooms, helps clients by answering phone calls and scheduling appointments, monitors any hospitalized pets, fills prescriptions, and grooms. Meeting some of the younger patients, especially all the puppies and kitties, is one of Shelby's favorite things!
Shelby's currently enrolled in vet tech school, but has over six years of experience working with doggie day cares and kennels in the past.
"This is the only place I've worked that makes it feel like a family rather than just coworkers," Shelby says. "We are all very close. Dr. Luke and Lindsay are always there to teach me new things."
In her free time, Shelby spends time with her two dogs – Kovu (three-year- old Dachshund mix) and Kylo (one-year- old Corgi mix) – alongside her fiancé, Trenton. She also enjoys going to the movies, shopping, trying new restaurants, and spending time with friends and family.
php /*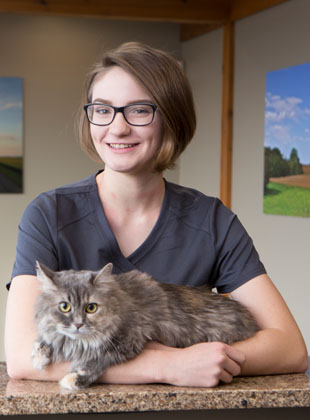 Jen Cowles, Veterinary Assistant
Jen joined us at Omaha Animal Hospital in September of 2017 as our part-time veterinary assistant. She works alongside our team to fill prescriptions, assist with surgeries, assist in exam rooms, performs lab tests, and care for boarding or hospitalized patients. She loves seeing all our patients and their pets, seeing how they grow and improve during each visit. As a huge cat lover, Jen always enjoys learning all about our clients' furry felines.
"I love working with a small team since we get to know each other well. I also enjoy being able to see the practice growing every day."
At home, Jen has two cats – a seven-year- old domestic long-hair dilute tortie named Kemuri and a one-year- old domestic short-hair seal point named Louise. She loves to cuddle with them at home as they relax and watch television together. Jen also enjoys sewing and spending time with her friends.
php /*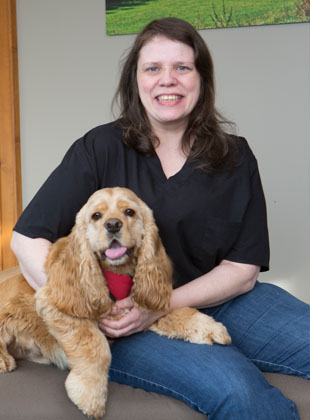 Abby Kolterman, Kennel Attendant
Abby is our part-time kennel attendant that's been with Omaha Animal Hospital since October 2017. She maintains our kennels with proper care and upkeep, as well as caring for our boarding pets with client-specific requests. Of course, her favorite part here is spending time with all the new and unique pets she gets to meet.
Abby has over 18 years of experience in the animal-related field and that number continues to grow. In her spare time, she enjoys volunteering with rescue shelters.
At home, Abby has a three-year- old American Cocker Spaniel named Maxwell and a 20-year- old Cockatiel named Lulu. Some of her hobbies include reading, watching movies, listening to music, taking Maxwell for walks, and watching her favorite sports teams.