Mon - Fri: 7:30am - 5:00pm
Sat & Sun: Closed
Omaha Pet Boarding Information
How to Prepare for Our Omaha Pet Boarding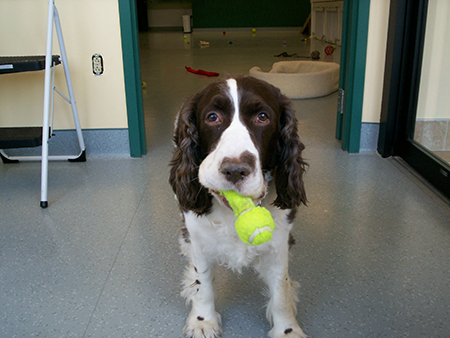 Leaving your pet at a pet boarding facility can be a stressful time, but it doesn't have to be. At Omaha Animal Hospital, we strive to make your cat or dog (and you, the pet owner) stress less. Here are some tips on preparing your pet for a positive Omaha pet boarding experience.
Pet Vaccinations: Make sure your cat or dog is current on their vaccinations. If they aren't, make arrangements ahead of time with the boarding facility to have them vaccinated.


Behavior: Is your pet socialized properly? If they have behavior or aggression problems, they may not be a good candidate for boarding.


Don't Overfeed Before Boarding: To avoid upset stomachs, it's best not to overfeed your pet before you take them to the boarding facility.


Acclimate with Short Trip: Before boarding your cat or dog for an extended period of time, help them adjust to the boarding process by having them stay for a shorter amount of time, such as a weekend.


Gather Important Info: It's a good idea to have any medication your pet needs, any special diet food, as well as the contact information for your veterinarian, yourself and someone local they can call if there's an emergency.


Bring Home Along: Most kennels will allow you to bring the food you fed your pet at home. It's also usually encouraged to bring a toy along, or even a shirt with your scent on it to help keep them calm during their stay. Ask beforehand what the facility's policies are to avoid any last minute stress.


Short Goodbyes: When dropping off your pet, avoid the long goodbye. Provide any last minute reminders to the boarding staff (i.e. how your dog is afraid of thunder or how your cat loves to be scratched under the chin but not on their back). Then, say goodbye and leave knowing your pet is in good hands while you're away.
For questions about the Omaha pet boarding services offered here or to make an appointment, please call Omaha Animal Hospital at
(402)734-5882.